By Benjamin Isip / July 21,2022
[Florida HOA estoppel fees changed this year.]

Florida's legislature passed Senate Bill 398 in 2017, regarding requirements for an estoppel certificate for condominium associations, co-op associations, and homeowners associations. It provides that the association must provide specific information regarding the association, as well as specific information regarding assessments on the estoppel certificate. SB 398 also provides for and revises fee and supplemental fee requirements.
The estoppel must be completed within 10 business days, must be effective for 30 days from the date of delivery, and must be provided in a statutory format to ensure that buyers and sellers receive the appropriate information. You can read the 12-pages of restrictions and information to be provided at this website.
In accordance with that law, the Department of Business and Professional Regulation has recalculated the fees for estoppel certificates and published the amounts on its website.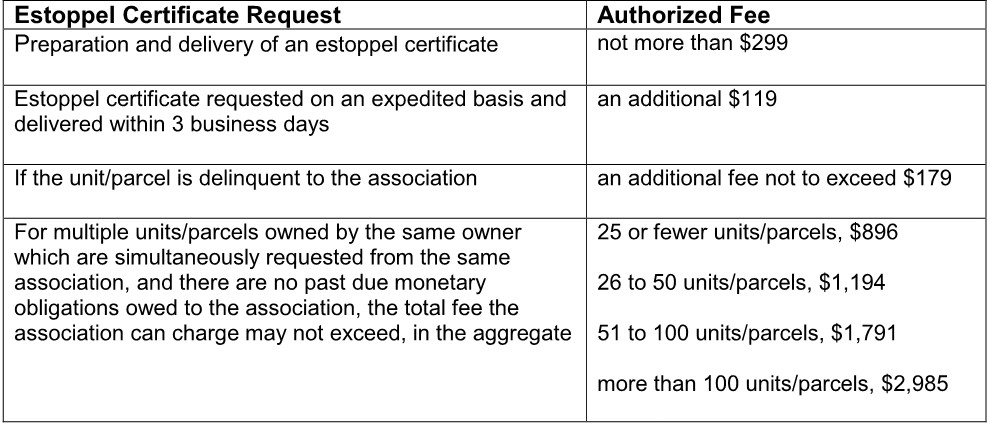 The next update will be released by July 1, 2027.